Entrepreneurship & Your "Side" Gig
At some point, stop working in the business and begin working on the business.
The personal finances are financing, the real estate is real estating and now we're on to entrepreneuring in Lesson 3–Entrepreneurship & Your "Side" Gig.
We don't recommend going into debt to create your new business.
In Lesson 3–Entrepreneurship & Your "Side" Gig we'll discuss:
If at all possible you want to have 1–3 jobs already lined up before you jump into your new business. This helps you gain immediate traction with income and keeps you as debt free as possible.
How does this work? See the example below.
starting out debt free
Starting Your Business
You should strive to keep to as close to debt free when starting your business as you can.
Ideally, you'll have 1–3 jobs already lined up to make sure you can at least break even when starting out. The last thing you want it to start the business and begin worrying about your first and second jobs and where they might come from.
There are 9 ideas below and once you find one you like, you should research what others are charging to make sure you're not leaving money on the table or charging too much.
baking
Killer Desserts
Fancy yourself a chef? You could start your new business with catering birthday parties, weddings or office parties.
Have a specialty?
cookies
pies
cakes
unique desert items that only you make?
There you go. Line up 3–5 events and you're off and running!
landscaping
Trees, Grass & Bushes
Many people can't (or simply don't want to) cut their own grass or do physical labor in general.
This is your opportunity to get your hands dirty and do what others won't or can't.
Start with your neighbors and family and grow from there.
web services
Servers, Design & Development
Have the technical chops to run your own web services business?
Start small and line up a few jobs from family businesses or nonprofits to get the ball rolling.
Don't forget to create your own website for the business and be sure to include pricing so people know what to expect.
photography
Click, click, click
Do you enjoy photography? Do you have an eye for a great photo?
Consider shooting a wedding and getting your name out there as someone who excels in the photography space.
Another specialty item is headshots. Everyone these days needs a headshop for their LinkedIn and Twitter accounts. Consider traveling to their space with your gear.
handyman
Hammer & Nails
Whether it's carpentry, electrical or carpet layer there are many jobs out there like this.
Folks are always looking for someone to jump in and do this sort of work on their new or dilapidated home.
Get out there and start with friends and family. Ask for references and referral work to get started.
trainer
Coaches gotta coach
Are you good with people? Do you like to teach in a 1:1 setting? Do you enjoy and are good at motivating people?
Become a personal trainer or life and career coach.
Line up your first few folks from the office or church. These are people that already trust you and enjoy being around you (hopefully!).
writer
Content is King
Whether you're creating new and fresh content or editing content that already exists there is certainly room for this type of work in today's world.
With the world going remote this is a great way to earn money on the side.
car repair shop
Auto Mechanic
Nearly everyone has a vehicle and many people need help maintaining it.
Why not open your own small shop? Start with your friends, family and neighbors to get the good word out.
If you're charging fair rates and have good services, you'll be rockin' it in no time.
pet caretaker
Personal Wealth Management
With many families working 2 jobs who has time to take care of the pets?
People also need someone to take care of their pets while they're on vacation.
This is a perfect opportunity to become a dog walker or pet sitter and make good money too.
Books to Read
Jump into how to create an automated business and figure out the best business type to create.
The 4-Hour Work Week
Author: Timothy Ferriss
Tim hits it out of the park with ideas on how to build an automated business.
The key takeaways from Tim's book are:
Vision casting (He calls it Dreamlining)
Eliminate time wasters
Outsourcing & automating your work
Liberating your life
This book will rock your entrepreneurial-world. Your life won't be the same if you implement it.
Cashflow Quadrant
Author: Robert Kiyosaki
The key takeaways from Kiyosaki's book are:
Find which quadrant you feel most comfortable in and use that one
Think about the future and what entrepreneurship ideas come to mind
This book helps us look to the future and how we might help ourselves financially in Lesson 4–Trading, Investing & Your Future.
"Turns out, working 4 hours a week is kinda nice."
"At some point, stop working in the business and begin working on the business."
Tracking it
Tracking for Taxes
Once you begin tracking all your income and expenses you'll want to make it easy on yourself. Your tax person is going to want details with all the info. Download our Income & Expenses Tracker and make it easy.
After you get going you'll want to track how your rental business is doing on a month-to-month and yearly basis. You can do that by grabbing your income and expenses from the Income & Expenses Tracker each month and input it into our Profit & Loss Tracker.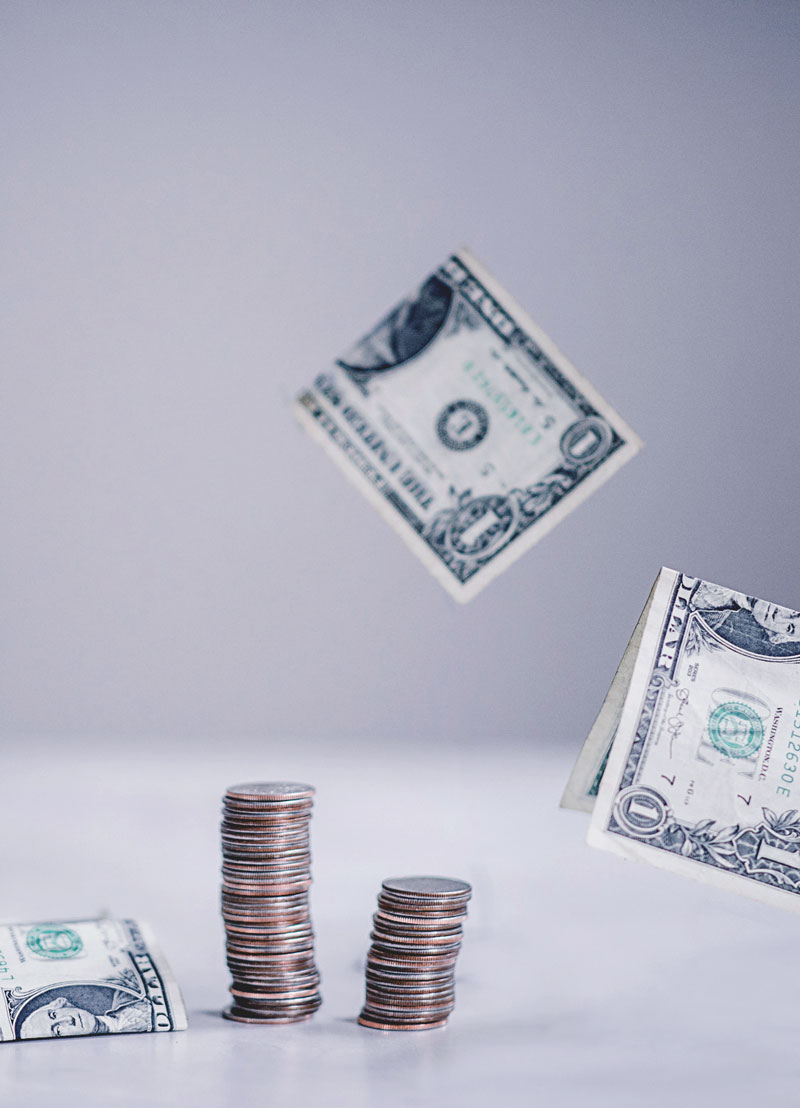 business creation
LLCs, S-corps, EINs and Bank Account
You want to keep your personal finances separate from the rental income created in Lesson 2–Real Estate & Retirement as well as this new business.
By forming an LLC for this business you'll protect your personal income and rental income in case something awful should happen.
Here are a few companies which deal with legal matters such as creating LLCs.
The LLC creation generally costs between $300–$500 depending on the exact services you are purchasing.
Some of the above services also try to sell you a package to create your EIN (Employer Identification Number) from the IRS. You can do this in about 5 minutes yourself and save some money.
Once you've created your LLC you'll also want to signup for a business bank account. This will force your finances into more "jars" which is helpful down the road if and when you get audited by the IRS. This also helps you keep your "personal" finances separate from your business finances in case someone decides to sue you or the LLC.
After you get your business rolling and are making north of $30,000/year you may want to consider having your tax person file paperwork to change your business status to an S-corp. This has certain tax advantages which can be helpful to save money over the long run.
Bonus Books
These books aren't directly related to setting up or running your business, but keep you thinking about new possibilities for the future.
Freakonomics
Author: Levitt & Dubner
What do real estate agents and the KKK have in common? 
How are the Chicago public school teachers similar to the Japanese sport of sumo wrestling?
Where did all the criminals go in the 90's?
These questions and more are looked at in detail and the conclusions are quite fascinating.
Business Adventures
Author: John Brooks
John teaches lessons about human nature–how people act, what makes them thrive and flounder, and what shenanigans they get up to if left to their own devices. 
The key takeaways from this book are:
Businesses sometimes do weird things
People sometimes do weird things
These lessons are about people in the context of business, and though technologies and best practices change, human nature never does.
downloads
Get 'em While They're Hot
Profit & Loss tracker
After each month grab your income and expenses from the Income & Expenses Tracker and input it here to track how the business is doing.
Download our Profit & Loss Tracker.
Summary
Entrepreneurship & Your "Side" Gig
You are rockin' it. Your finances are under control, you've got rental income and a retirement plan in the works.
And now, you've got your business off the ground, debt free no less (hopefully!) and you're on your way to Lesson 4–Trading, Investing & Your Future.